Mage OmegaX – Greg Jacobs E-Commerce Course
Greg Jacobs and his in-depth Mage OmegaX step by step course for starting and running a successful e commerce business is one of the best programs you will find on the World Wide Web.
My review will give info on the man himself, and his Mage OmegaX step by step guides which is a must for anyone seriously wanting to learn the right way to start and run a successful E COMMERCE BUSINESS.
Name: Mage OmegaX RDSPF

Website: www.mageomega.com
Price: $1197 annual or 3 installments of $447 over 3 months

Owners: Greg Jacobs
Overall Rank: 9/10
Mage OmegaX Overview
Greg's RDSPF (Rapid Deployment Single Product Funnels) is designed to get you right into the nitty gritty part of the e Com industry with complete guides on starting from scratch with a website, product selection, where/how to search for them, how to advertise your product on your site and many more…Mage OmegaX training system is the latest e commerce drop shipping blueprint that has taken the industry by storm with over 30 hours of step by step training.
Greg stresses that his program is not an A to Z e Com training course (meaning not to sell anything and everything) but focuses on specific one product selection to market and convert into an income. Of course, you are not just promoting one item, but you will learn more on that in the course.
The course set up plan is to get you to make your first $20000 and then generate $10000 per month for a 120k year and then scale it up from there. How would you like that?
Pros:
Great training for ease of learning

Step by Step videos and PDF with info for setting up from scratch

Explains on setting goals and achieving them

Ready prepared templates to save time and money

Great for the novice beginner (Greg loves it if you're green as)

Funnel set up to get faster results

Cut and paste and away you go process
Cons:
Must get a click funnels account to get started (but this is a must)

That's about all as the course is quite comprehensive. Just follow the steps.
Who is Mage OmegaX for?
Mage OmegaX program is for all people wanting to participate in the e commerce industry. Experienced marketers that wish to up-scale their operations and brand spanking newbie's that don't have a clue of where to start. (Greg's favourites as once you get your first sales he is waiting to hear from you)
Basically, anyone that to wants learn can give it ago. You may think it sounds pricey, but how much would you need to spend for an off-line business to end up earning the rewards that online businesses can provide these days. Greg's model has no stock, no delivery hassles, no storage facility needed. I can guarantee a lot more than what the Mage OmegaX is offering.
Some main benefits
4x the profit using Greg's RDSPF

Don't need an e commerce store

Don't have to be a tech wizard

Very affordable

Easy to use for newbie's or experts

Quick to get your first sale and $$
What about the man! Who is Greg Jacobs?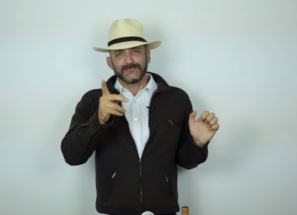 Greg Jacobs is an E commerce guru. He is well-known in the e Com industry and since 2008 the industry has netted him millions of dollar. Previous to starting his e Com empire he was offering services on eBay and then decided to move onto his on ventures. At this present moment his focus is on training people to get into this industry that has brought him much happiness in his life while still operating his successful e Com stores on Shopify, WooCommerce and also selling some products on Amazon.
The guy is down to earth and you will know what I mean when you watch his training videos and listen to his candid approach that he is really interested in helping people to make it for an Online Income for Life.
Mage OmegaX Tools & Training
So what do you get for your investment?
Well, a very comprehensive step by step guide…
Welcome Video
An introduction module with Greg explaining what you will learn and what Mage OmegaX system is about. A quick guide on the "Done-For-You Mage Funnels" access details.
Setting Up The Machine
Click, read and follow Greg's step by step PDF guide to setting the machine (that's what he calls it) up with a checklist to make sure that you have done it correctly.
7 Steps…
Getting Started

Domain Name

CloudFlare

Business Email

SMTP Setup

Payment Processor

How To Create A Home Page
It might seem a lot but they are all provided with step by step hold your hand instructions with help not too far away if you get stuck.
Mage Funnels (READY TO GO FOR YOU)
After the machine has been set up, you can get access to the Mage Funnels. Yes not just 1, but 4 Mage Funnels that are all set up with product research all done for you. The contents and data are all ready to go so you save a lot time just here. No need to learn any technical aspects to get your first automated funnel started. Greg has done it for you.
As mentioned, you get 4 Mage Funnels, all with templates ready to click-cut-and-paste. You will learn more about these in the member's area.
Mage Master Funnel #1 Retail Mage
Included:  RMU Master Funnel Template
Included: DONE FOR YOU Niche Product Selection and Research
Included: DONE FOR YOU Ad Selection and Targeting
Included:  Turnkey Fulfillment Drop shipping Options that provide a minimum of 300% profit on every sale
Mage Master Funnel #2 FS Mage
Included: FS Master Funnel Template
Included: DONE FOR YOU Niche Product Selection and Research
Included: DONE FOR YOU Ad Selection and Targeting
Included: Turnkey Fulfillment Drop shipping Options that provide a minimum of 300% profit on every sale
Mage Master Funnel #3 Mage Viral
Included: MV Master Funnel Template
Included: DONE FOR YOU Niche Product Selection and Research
Included: DONE FOR YOU Ad Selection and Targeting
Included: Turnkey Fulfillment Drop shipping Options that provide a minimum of 300% profit on every sale
Mage Master Funnel #4 Funded Today
Included: FT Master Funnel Template
Included: DONE FOR YOU Niche Product Selection and Research
Included: DONE FOR YOU Ad Selection and Targeting
Included: Turnkey Fulfillment Drop shipping Options that provide a minimum of 300% profit on every sale
Don't be concerned about all these words and letters, it will all come clear to you when you get into the application of the program. It is all planned out so it is easy to follow because Greg's focus is to make sure you can get your first sale and dollars in your pocket as quickly as possible.
Just follow 1,2,3 and YOUR JOB IS TO JUST COPY AND PASTE.  IT IS ALL DONE FOR YOU.
Technical Chops
The third module teaches how to clone and edit the master templates. Teaching you how to set up carts, payment processor, email id setup, domain name integration and others. Again the lessons are put in straightforward processes with 4 sub modules
How to Clone/Setup a Funnel

Contact, Privacy and Trust Policies

PPM (perfect pricing matrix)

Pushing The Perfect Pixel
Again, don't be scared, it's all easy to follow as 1,2,3.
Mage Wave (FB Traffic)
Module number four teaches a little loophole for Facebook advertising to focus in on targeted traffic for your funnels. This version is an improved version that just keeps getting better as Greg and his team are always looking to make it easier and smoother for the member's. Chris Blair takes over here and ventures into the FB ads secrets and loopholes to make profits. Module four is quite comprehensive as we all know we need traffic to generate sale.
Hacking your fan page

Posting the MageWave way

Setting up your PPE Test

Targeting basics

Advanced lessons in targeting

PPE analysis-Scale or Dump

Website Conversion (WC) ad concepts

Conversion ad setup

Conversion ad analysis

Standardised testing process

Scaling 101

Re-targeting Master Class

Carousel ads (supplementary)

Slide-show ads (supplementary)

FB insights (supplementary)

MageWave Product Testing System (supplementary)
These four modules are the core of Mage OmegaX system. The members area include other modules that are used to enhance and improve the overall performance of the program.
Abandoned Checkout with Johannes
Johannes shares his tips and secrets inside these modules and presented in easy to understand form. 3 sub modules.
Setting the Foundations

Setting up your Recovery Funnel

Email automation and templates
Get Your First Sale Session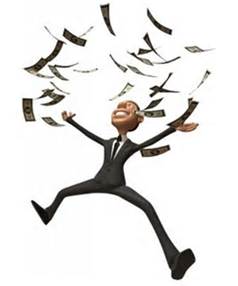 Mage Omega's top earner, Johannes Gumprecht reveals his strategies to you on how the system will generate your first sales. These 4 modules teach a variety of ways the Mage Omega system can work. It's a live webinar training.
Product Reach & Targeting

Product Setup & Price Hack

Setup PPE & Find Winner

FB ad Analysis + Getting Scale with WC ads
How to Fulfill Orders
Greg uses Ali express and teaches how to find the right supplier to provide quality service for drop shipping to your customer and process your customer's orders efficiently. In pdf form with easy to follow step by step guidance.
Why Funnels Vs. Traditional Ecommerce?
Here Greg views his points on how funnels have given him faster success than the traditional e commerce business model. I'm sure after watching you will understand why funnels work better and how technology just keeps improving so we must move with the times.
Product Research
Pretty self-explanatory. Learn how and what to choose through properly trained research techniques to scale up your business.
High-Level Niche Research

Picking the Perfect Product
Graduate and Scale
E commerce advanced level training. Implementing these strategies here is the way to become a Graduate of drop shipping e commerce business.
Graduating from Drop Shipping

How to Hire a VA
Live Webinar Recordings
Questions and answers replayed from previous live webinars. Recent webinar listed below.
20 products an hour (must see)

Touch and Target

Specil Bonus-Mr B. Scaling webinar #1

Mr B. Scaling webinar #2
Crowd Funding DREAM Bonus
This course sold for $2495, but Greg has included it as a bonus with your Mage OmegaX course. He teaches the fastest way to get VC funding for your e commerce business. The modules include:
Crowdfunding DREAM

Opportunity Research

Build IT: suppliers, developments & branding

Lead Pages, Pre-Launch & Traffic

Sales Page and Reward Strategies

Creating Your Sales Video

Time to Launch

Bring It Home

Business Evolution
Mage OmgeaX Pro Support
Greg has developed the support process as a two type based support system. One is ticket based where you can submit a ticket and a member of the team will help you out, and the other is by a closed member's only Facebook group where members interact with each other and use the FB platform to help each other improve everyone's business together. A great community team effort.
Price and Final Thoughts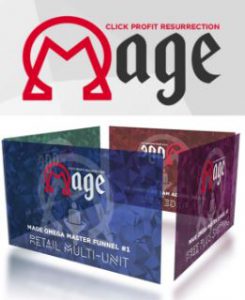 For what you get at $1197, it's a bargain. Where else can you start from scratch, a business with full on hand holding training, ready prepared business platform funnels, perfectly selected products that will sell and support from an e commerce GURU and his experienced team. Greg has been around a while with students from around the World that are earning incomes that others can only dream about.
Simply put the Mage OmegaX System Just Works!
By using Greg's Rapid Deployment Single Product Funnels (RDSPF) system to focus in on one product that is set up as an automated online business model you can make a start towards financial freedom for not only you but the whole family. I highly recommend purchasing Greg's course with his unique training style and already proven results strategy. How can you miss?
Just do it and get yourself into a very affordable business that, like anything else that you want to succeed in, invest in yourself, do the course step by step, follow the plan and I am sure you will be contacting Greg to thank him for the opportunity.
I hope to see you on the other side and please feel free to share my review or leave a comment if you have further questions.
To your success…John