How to pick a Niche and what is a Niche in Affiliate Marketing?
I will start with the question first… What is a Niche in Affiliate marketing?
A Niche is a part of a topic or product that focuses on a market and in a specific market. There are many small and large but profitable topics and products in the on-line internet market place suitable to have focused attention on by anyone that wants to build a website around and make money.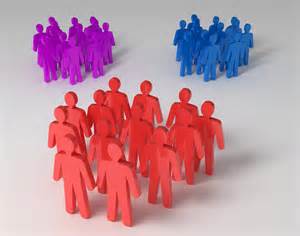 On-line marketing businesses search the topic or product and then decide on the targeted market to serve. In the simplest terms, a niche is a group of people looking for products. They are the targeted market that is looking for information on the product that they wish to purchase and have. Pretty simple when you think about it.
Right, next part…
How to pick your Niche for your website?
When deciding on a Niche to pick, the ultimate best way is choose something you really love writing about, talking about or something you know a lot about. Even something you are interested in. Whether it be an interest, passion, hobby, need or a want or a problem you have come across and realise that when you find the answer you wish to share.
The number of niche's are countless out there, almost anything you can think of is a niche. Think of a topic and then narrow it down to a niche in that topic. It might seem a little confusing at first but it's basically a part of a topic. A specific part of the topic. You don't want it to be too broad. If your niche is broad then it is actually a topic.
An example of being too broad is talking about alcohol. There are many different types of alcohol out there. A targeted niche example will be something along the lines of the best Scotch Whiskey or White Wines. It cuts out all the other types of alcohol and focuses solely on the chosen niche.
To help confirm your chosen niche, research and decide on these questions:
How will I  write/talk about my niche?

Is it something I want to learn about?

What is my target market?

Can I see myself writing on this niche for a long period of time?
Deciding on your niche that you know and love about is easier to write content and share information about to your readers and potential customers. It is easier to write about something you love rather than stressing out trying to write about something you don't know much about. As you gain experience you will develop better researching capabilities to become an expert on any niche. This will take time.
By choosing a niche that you love, you can make it a full time job or part time job. Your information about your experience and knowledge about your niche that you are sharing can make a difference in someone's life.
Think of it this way. Your niche is something that you enjoy sharing with other people, so it really isn't a hard job if it is something you love talking about. The upside benefit that will occur naturally, is that your writing and sharing  will start earning money on-line and you will it enjoy it even more.
Any Niche out there can make a profit.
It is very important that once you choose your niche you stick to it. Be clear about your market that you are trying to serve, and your marketing efforts will grow from this.
Focus on thinking about how people will feel and interact with you about your niche from your on-line business.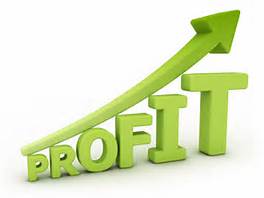 People will click on your site, they will read your content and once they feel that you are an expert on your niche they will want to stay or search your links to the products you promote.
Ensure you keep the information relevant to your niche. Don't confuse your visitors by going on a tangent about something else. If you do this your readers will lose interest and lose trust in the feel that you are an expert in your niche. Most probably even leave your site.
Keep on track with your niche and it will benefit you in the on-line marketing world. There are millions of people out there searching for all types of products so just keep writing content and your niche interest and profits will grow over time.
Your writing content should be helpful and useful for your visitors. They will be looking for answers so later when they have more questions they can turn back to your website and find them.
Your Niche is decided. Should I worry about Niche competition?
Once you have identified your niche, it should be clear on what to write about and gets you in a better position to market your services.
There is no need to worry about niche competition as each and every person has  different styles of writing and different ideas of helping people in their niche.
When writing, you can increase your website ranking by using low competition key words. I found how to use key words search through a program called Wealthy Affiliate. Remember, no Niche is too competitive!
If your niche is about Scotch Whiskey, remember there are thousands of people looking to find out about which Scotch Whiskey they would like, whether by price, taste, age or where they can get it delivered from and many other reasons they may be searching for. There are many articles you can write content about to help give your readers the answers for. Thousands of people are looking for your targeted niche.
Hope you found this article helpful and please leave a comment if you wish.
John