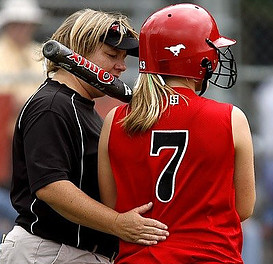 For what ever you decide to do in life whether for business or personal, everyone has someone that they can turn to for valuable advice, their opinion or some sort of support. Even when I decided to try my hand at Forex Trading and Affiliate Marketing Website Building I realized early that I needed to do the same as when I learned to become a butcher. Learning to be a butcher I had many trainers, teachers and close mentors that put me in good stead for my career so I knew that I should do the same for my next ventures.
You may have already had a few coaches or mentors throughout your life or may not have even had one, but in my time the mentors/coaches/trainers that I've had have touched my life in more ways than one. I can't thank them enough for what I have learned from them and how my life has been put on the right path with their guidance.
---
Apart from my butchering time, finding the right coach/mentor for my forex trading and online affiliate website journey was not that easy. I'll give some pointers in what to look for further below, but first here are a couple of my mentor sites that helped me along the way.
For forex trading I went through a few others before finding Andrew Mitchem and his The Forex Trading Coach course and ongoing help. I won't go into the details here but you can read my journey by visiting the My Experience with TFTC page and see what I went through. Well worth the read if you are wanting to head that way. I'm still with him since 2013.

---
For my venture into website building and affiliate training, the search was just the same as above. There are many courses, training and people out in internet land that promise on how easy it is to make money online, but many are scammers and unscrupulous vendors that are just in it to take your money and run. Some entice you with cheap prices to get you in and then hit with upgrades to get to what they say…is the real secret to making it the business.
After much research I found Wealthy Affiliate and I cannot say anything bad about them as the guys there have put together a first class training, mentoring and community course that helped me immensely. You can visit my Start Here page for my take on them or go straight to their FREE sign up page for a look around, start some free training and then decide to join if you like it. Most take a look and then sign up for the paid lifetime course as they see the value and…no surprise upgrades along the way.
3 Characteristics to look for in a Coach or Mentor…
As children growing up, coaches or people we look up to, were mostly like to show traits like second parents. The power of a coach can be similar to that of your parents. They teach valuable life lessons like working hard, use determination, teamwork, honesty and leadership. From my experience, my coaches/mentors impact will stay with me forever until the day I die and I share the characteristics that I found from my coaches and mentors that helped me.
No 1… First and most important characteristic is Commitment…
A coach must show you that he or she is willing to do just about anything for you. As a student, nothing wants to make you want to succeed more than a coach/mentor that is passionate and loves teaching and showing what you want to learn about. A coach/mentor that is committed gets his students to be more committed to working hard on their project and also becoming better people in their lives. You can research about your chosen coach or mentor easily on the web and even get feedback from former students, like me, about them.
No 2… The next characteristic is Trust…
A coach/mentor must be able to trust his students to put the work in whether they are with them at the time or left to follow up on lessons given out. If your coach cannot trust his student, then how is the student supposed to trust their coach. Trust is a two-way thing and by having someone you can trust will let you, the student, feel more comfortable being able to follow the tasks at hand and follow the training lessons. A good coach/mentor shows trust and then empowers their students to trust in what they are learning will put them on the right path to follow, whether for their business or their life. This is something powerful and often underrated.
No 3… The characteristic of Patience.
I'm sure you've heard the famous saying of "patience is a virtue" and I can safely say that we all believe it to be true for almost all aspects of life. Well, finding a coach/mentor that has patience as a character is of most importance. Patience allows students to believe in themselves even after having a rough time or difficult passage of learning. There's nothing worse than a coach that loses his mind after a student has trouble or struggles to get a point in their learning process. A good coach that tells them to keep going and to keep their head up after a failure or failure to get it is what students need and become more determined to keep trying and improve. A coach or mentor that shows patience will most likely get the best out of their students and just enforce the belief that the student can do almost anything when they take the time and put their mind to it.
Now, not everyone will agree with me that these are the three important characteristics to look for when trying to find a coach or mentor, but I believe that everyone can agree that all good coaches and mentors possess these characteristics. In my opinion these three traits are a must in all good coaches but by all means not the only ones.
As well as these characteristics of a coach and mentor, students need to show dedication and the more dedication a student puts in the more help you will get from your coach/mentor. From what I've experienced, all good coaches and mentors have certain traits that they continually share with their students to get them motivated and on the right path.
---
I hope my article was helpful if you're looking for a coach or mentor, and if you are thinking of getting into Forex Trading or Internet Marketing then checkout the two of my recommendations, The Forex Trading Coach and Wealthy Affiliate. Both are outstanding and both continue to my mentors to this day. They have put me into a good position for not only financially but also my everyday living.
For other helpful hints' checkout my Internet Marketing Resources page. There is a heap of useful information to help get your life to a great place.
Regards John