Does An Email List Size Matter?
Having an email list for affiliate marketing is important but not necessary depending on your marketing process and strategy. Even though the common phrase of "the money is in the list" is basically true, there are misconceptions that you need a large list to make money. Obviously, the larger the list the higher chance of strike rate for sales, but it doesn't mean that you can't be successful with a smaller list.
I'm going to give you five reasons on why a small list can work well when used and marketed smartly, but first just take in these few points below.
When people start out at affiliate marketing, some aren't prepared for that extra investment into the business. It might be because they have been misinformed on what is required, or a course that they have purchased hasn't given them the real full information of how to become a success in this industry.
It does take work, a bit of thought and investment to get going, and don't believe the "make $$$ quickly" scammers out there in internet land that are just trying to grab as many fast bucks that they can from unsuspecting newbies. Reputable courses from successful people and companies will put you on the right path and a few specific tools gives a better chance of making it in the affiliate marketing world.
I will give links to two courses that I have done, still a member of, and recommend later, that will hold you in good stead if you wish and decide to become a successful part of this exciting and fulfilling industry. Just remember, it does take time and investment, but when done correctly your business will become Your Online Income For Life as my site name suggests.
Right, back to an email list size reasons…
Why do tiny lists often outperform much bigger ones?
#1: Deliverability
There is little talk about what can happen when you have a large list of subscribers. How to handle them and what is the best approach? A lot of people don't talk about this much and the best way to overcome this is by splitting up the large lists and staggering the times of mailings. It's always best to send to the buyer list of subscribers first for immediate impact. These subscribers should already be identified.
But that's not the biggest problem causing poor performance.
#2: Targeting and Segmentation
Targeted lists always give better results.
You need to determine why are people on your list? Who is interested in what and what segment are they interested in? And how focused are you on delivering your points of difference?
Let's say you have a list of 200 dog lovers who are interested in information on house training their dog and let's compare that to a list of 1,000 e-commerce customers.
A bit of a wild comparison, but I think you get the point on how different they are! The dog lovers list is going to be quite valuable assuming you hit the other elements you will learn in this article. They'll invest more in offers that improve their core need for training their doggy that brings an ultimate successful outcome. Segmentation is key to driving home the key points to these targeted customers. Avoid sending wrong sales information to the wrong crowd….important.
So what happens when you think about your Ideal Client from day one? Use of a good Lead Magnet designed to attract the targeted subscriber for what you are trying to sell them, will bring sales, revenue and profits. Segment your lists by what they're most interested in?
By doing this you'll produce incredible results that others can't touch in your market.
#3: Authority
Stop being wishy-washy and stamp you knowledge authority…
Share a message that stands out in your marketplace. Try being controversial. Use your content with value that sets you apart and ahead of the competition.
Share success stories from your other customers and demonstrate that you are an expert in your field.
Don't be afraid of writing your own unique content and try to avoid using someone else's material. It's ok to use other marketers ideas, as my friend says "no need to reinvent the wheel" but change it up so it has your own twist and flair to it. You will become more confident of writing your own material by practically doing it.
Become a real expert in your market. Then your emails and other content will reflect that expertise.
You will stand out today and every other day simply by knowing what you're talking about!
#4: Irresistible Offers
I have seen and received many emails where they grabbed my attention with a great story, shared valuable tips and then… fell to pieces when they presented their offer.
Show confidence in what you are selling. If you feel the product is not the absolute best solution for at least a portion of your market, then sell something else! You need to think like your customer.
If you're not 100% sold on your offer, then why would your subscriber be!
When you have that feeling that your solution can change people's lives, you will feel that you owe it to them and that you need to share it with them, every chance you get. Because if you don't offer it to them, they're going to continue suffering and waste money on ineffective solutions.
It will become your fault for not boldly sharing the solution that can set them free, so sell it with all your heart for them.
There are many marketers that build big lists that are next to useless because they've trained their subscribers to only expect 'free' information. When they finally make an offer, it falls into the delete bin.
Mix personality, content, and offers and let people know you're a business from a day one.
Prove it to them and change their lives by the products and services you sell.
#5: Frequency
How often should you send emails?
Short answer….As often as you have something to say.
That might be once a week, several times a week, or several times a day. The more emails you send, the more money you can make as long as they're authoritative emails with irresistible offers.
Don't be worried about people unsubscribing, if you're thinking that way then you've already lost.
Sending emails to people that unsubscribe is a good thing too. They're obviously non-buyers, so let them unsubscribe. They're simply reducing your cost of hosting and perfecting your buyers list.
These 5 tips are just a few of the reasons tiny lists can outperform big ones.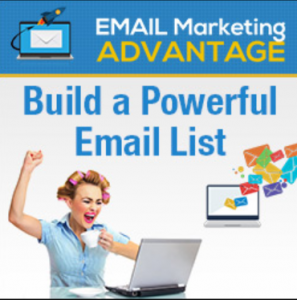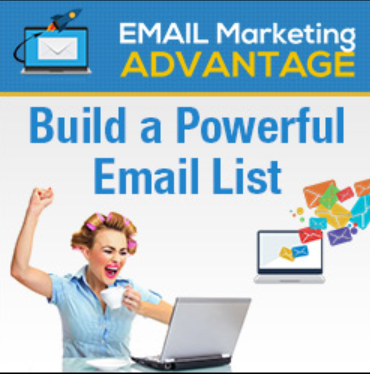 You can tap into more complete step-by-step email marketing systems for generating more money from any sized email list at Email Marketing Advantage from Wael Kaheel.
Wael shows you how to create emails that converts subscribers into buyers…while building your authority and creating lifelong fans.
You can read more about the course in my article HERE… I highly recommend his course and I am a member.
If you're just starting out in affiliate marketing and are looking for my number one course recommendation, then click on the banner below for the Wealthy Affiliate University. Start up is free to look around and get a feel of what's inside, but once you see the value I am sure you will join me and the many 1000s of members already seeing success.
It's the system and training that set me free from my work place and has given me the ability to make choices on how I want to live my life.
Your Online Income For Life is in your hands…and with the right knowledge, tools, resources and support you can join me and many others to chose how to live yours and your families life.
Thanks for reading and feel free to ask any questions or just leave a comment below if you've found my article helpful.
John