Affilorama – Affiliate Training Program Review 2017
Affilorama is another membership website that is well known within the internet industry with a good reputation. We all know time is precious these days so finding the right company to help you start, develop, improve and earn an income in this multi-million dollar market is important. My review will give some details on what you can expect, if deciding to join Affilorama.
Name: Affilorama
Website: www.affilorama.com
Price: 
Free Starter Membership,
$1, 30 day Trial,
$67 a month,
Upsell: AffiloBluePrint System $197/year,
Upsell AffiloJetpack $997/one time fee
Owners: Mark Ling
Overall Rank: 8/10
Affiloram Overview…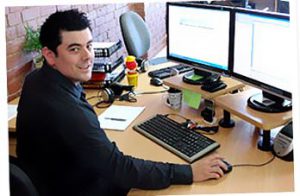 Affilorama has been around since 2005 and is a dedicated affiliate training website helping and guiding internet users to develop their marketing skills within the affiliate business model. The Affilorama Membership includes a very basic entry to more advanced options featuring several plug in tools within the program. Affiloram is one of the better programs on the market and constantly evolving with improvements to keep up with the changes in the growing industry.
So let's look at the good and the bad of Affilorama…
The Good:
Beginner friendly

Easy to follow educational resources

Software applications included

Free option to explore and test the program without spending

Time tested products with many testimonials

Owners well respected within the industry

Access to large affiliate marketing community

Updating Versions all the time with improvements

Support through community forums
The Bad:
Many options can be confusing to the newbie

Basic program limited compare to the monthly membership program

Up sell programs quite expensive
Who is Affilorama For?
Affiliate marketers from all levels can benefit from the program as there is everything for anyone with several training modules within each level to suit where you are in your current business development. The training guides you towards fundamental website set-up to more advanced promoting techniques.
All the training and lessons teach the fundamentals from website building, hosting, marketing, content management plus more. The owners have significant experience not only from being merchants but also being affiliates and promoting other developers products as well as their own.
Affilorama Tools & Training…
Affilorama starts the training with the basic program with videos and other online tools that you follow step by step. There are a few software applications that can be used for site ranking and analysis tools.
See below the lesson structures…
Essential Resources Every New Affiliate Marketer Needs

Market Research for Affiliate Marketers

Content Creation

Site Building

Marketing Ideas

SEO (Search Engine Optimisation)

Pay Per Click

Affiliate Outsourcing
These are the lesson modules and each lesson is broken down into a number of individual training programs. Each has their guidance on how to learn and implement each topic into your business for improvement and building a successful affiliate marketing business.
Affilorama Support…
All levels of Affilorama have the support from the members within the community. The forum is where you can ask questions for help and although there may be times when it may take a while for a question to be answered it does give the benefit of getting a detailed answer. Sometimes it can be annoying having to wait though.
All of the lessons have threads within the forum with a wealth of questions already answered which makes it easy when and if you come across an issue.
Affilorams Pricing…
Free membership
Premium membership $67 monthly:
This is the core offering from Affilorama which includes training, boot camp, software, hosting, premium tools and forum access.
UPSELL… Affilo Blueprint System $197:
This package includes lessons, videos, niche marketing techniques, research techniques, free traffic methods and others as below.
90+ step by step video lesson

Downloadable lesson and courses notes

Private members forum

Lifetime access

Bonus Affilo Theme website builder

Bonus 1 year web hosting for 1 website

Bonus 1 month trial for Affilorama Premium
UPSELL… Affilo Jet Pack $997:
This package is a high ticket niche marketing product with the owner's products ready to sell and market on automation. The packages contain good information and everything is set up to get you cracking with earnings. You with get access to the following.
Your choice of 5 niche packages (out of 10)

15 newsletter email series, one per niche

3 –books, 3 per niche (these are intended for free reports)

Access to Affilotheme

Graphics for each niche

20 PLR articles
This is a great way to get some affiliate businesses already set up and already to promote and earn an income. These products are Marks so you will be promoting products that are tried and tested in the market place. You will be earning money for yourself as well for Mark and Simon. So that means that these products are of high quality and well put together for maximum success.

My Final Thoughts on Affilorama Affiliate Training Program…
My thoughts on Affilorama are that this is a great product which offers a great deal of tools, training and know how to learn and build a successful affiliate marketing business online. Mark has put together a comprehensive course for teaching the newbie but also help the semi experienced/experienced marketer with proven techniques and updating systems and processes as the industry changes and evolves.
For the newbie's, the already to go package, Affilo Jetpack, can slip stream their entry into the market place with great businesses ready to earn. Learning and earning is the way to help people gain confidence and become successful in this industry.
I highly recommend signing up to get the free membership and then if you like what you see try out the $1, 30 day trial. From there you will see the benefits of Affilorama and join the many successful happy members with a start to your online income earning.
Affilorama at a Glance…
Website: www.affilorama.com
Price: 
Free Starter Membership,
$1, 30 day Trial, $67 a month,
Upsells: AffiloBluePrint System $197/year,
UpsellAffiloJetpack $997/one time fee
Owners: Mark Ling
Overall Rank: 8/10
VERDICT:  A great course for someone wanting to get serious about affiliate marketing!
Get started with your free sign up now!
You too can have the best tool in the market place.
Feel free to leave a comment if my review was helpful to you.
John